Factors considered in selecting motor for cam splitter| cam indexer?
Views: 8 Author: Site Editor Publish Time: 2021-03-25 Origin: Site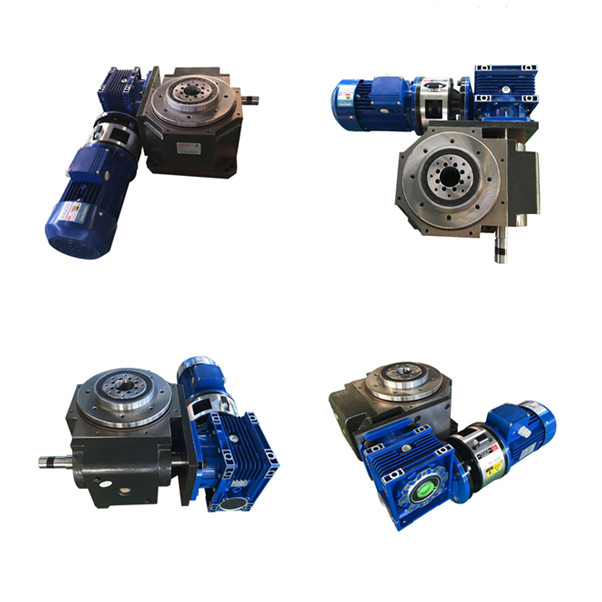 Factors considered in selecting motor for cam splitter| cam indexer?
When choosing the motor for cam splitter or cam indexer, we have to consider some factors. As a manufacturer of cam splitter/ cam indexer, let's learn together!
Micro speed regulating motor; Gear motor; Stepping motor; Servo motor or programmable AC motor. At present, most of the motors used in the market are selected from the angle of operation simplicity and cost, and the micro speed regulating motor and gear reducer motor are the choice of most people.
Through the universality of the motor used in the cam splitter/cam indexer, combined with the first two types of motor for reference, the following factors need to be considered in the selection are analyzed:
1. Confirm whether the motor needs braking according to the demand, that is, the braking speed regulating motor and the speed regulating motor without braking;
2. In the selection of motor, based on the operation requirements of the whole automation system, we can also design whether to use programmable motor.
3. The selection of motor speed regulation category and constant speed category. The so-called variable speed motor refers to the speed adjustment of the motor relying on the speed control box, while the constant speed motor refers to the motor with rated power only;
4. The theoretical speed of the motor. Under normal conditions, the actual speed is set at 1350 RPM when all kinds of friction are removed;
5. The range of reduction ratio;
6. Voltage and current used. It is usually related to the used power of the motor.