What are the functions of the intermittent cam indexer | cam divider | cam splitter | cam indexing drive?
Views: 11 Author: Site Editor Publish Time: 2021-03-24 Origin: Site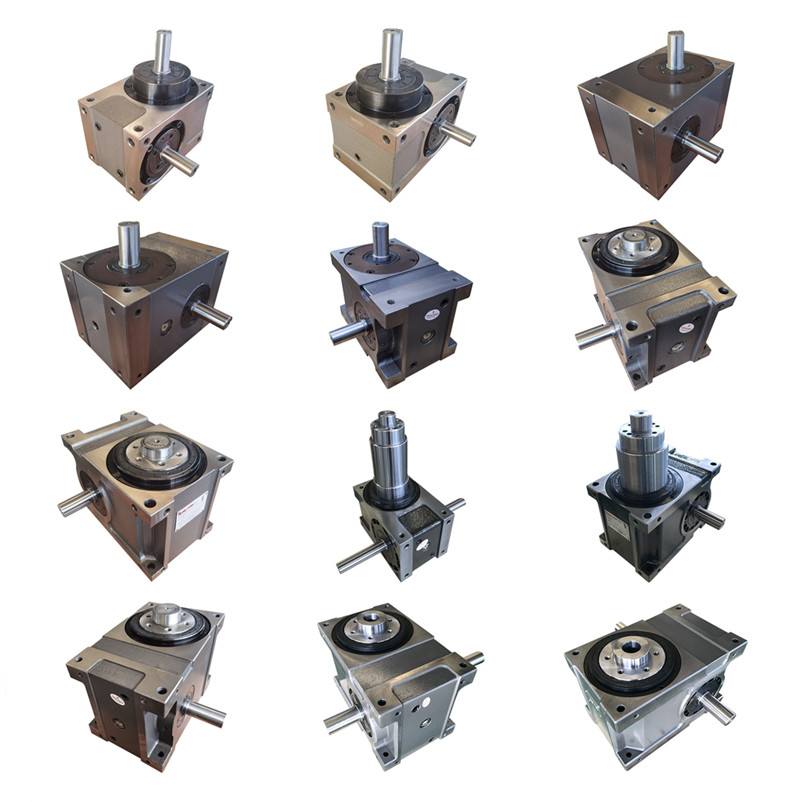 What are the functions of the intermittent cam indexer?
The function of the cam indexer is that the Globoidal (plane) conjugate cam on the input shaft and the indexing wheel on the output shaft mesh vertically (parallel) without clearance. The curve section of the Globoidal (plane) cam profile drives the indexing wheel to rotate, and the straight section makes the indexing wheel stationary and position self-locking.
In general, when the input shaft completes a 360 ° rotation, the output shaft completes a indexing motion (static and rotation) at the same time.
In the process of a indexing movement, the time ratio of the output shaft running to the rest is determined by the driving angle of the cam. The so-called cam driving angle refers to the angle of rotation required by the input force cam to drive the output shaft indexing. The larger the angle is, the more stable the mechanism is. When the input shaft reaches the driving angle, the output shaft starts to be stationary. When the output shaft is stationary, the rotation angle of the input shaft is called the stationary angle, and the sum of the angle and the driving angle is 360 degrees.
Because of its advantages of large torque transmission, compact structure, small size and so on, cam indexers are widely used in many fields, mainly to replace the traditional mechanisms such as pneumatic control mechanism and incomplete gear mechanism.